WIP Wednesday: Another Week, The Same Socks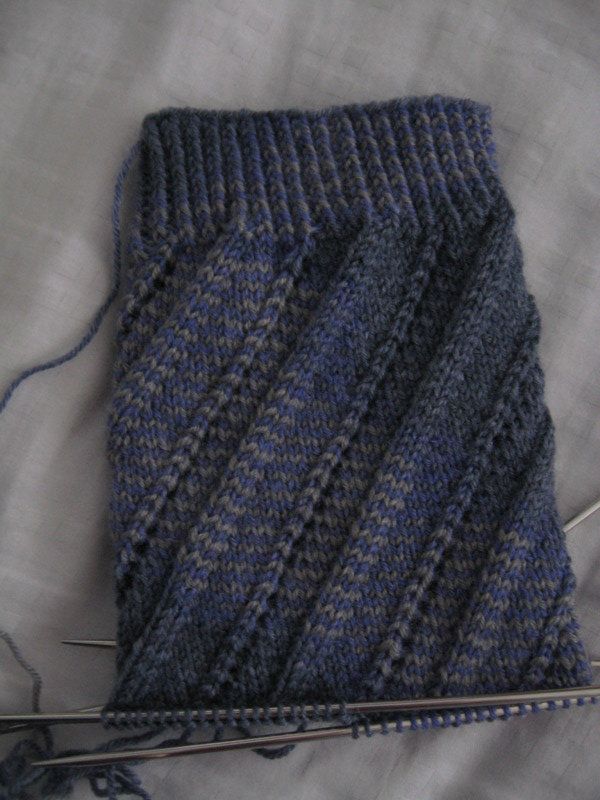 I'm still knitting along on the same pair of socks. At least I am making good progress on the second sock. Unfortunately by the time I thought to take a photo any hope of natural light was gone. Even sitting the sock on something white in the hopes of making it appear anywhere near the real color was hopeless. Unfortunately this sock isn't "stripping" the two colors as nicely as the last one was. This one has more of a pooling thing going on. It really doesn't matter at all to me though. The color is also way more purple than this blue in the photo. See this link for accurate color. Anyway, the pattern is Red Vine/Blackjack by Rachel M. Blaine. The yarn is Premier Yarns Serenity sock in lavender. The yarn and the pattern have been a complete pleasure.
If you'd like to read more WIP Wednesday posts be sure to visit Tami's Amis blog.