WIP Wednesday: Bright!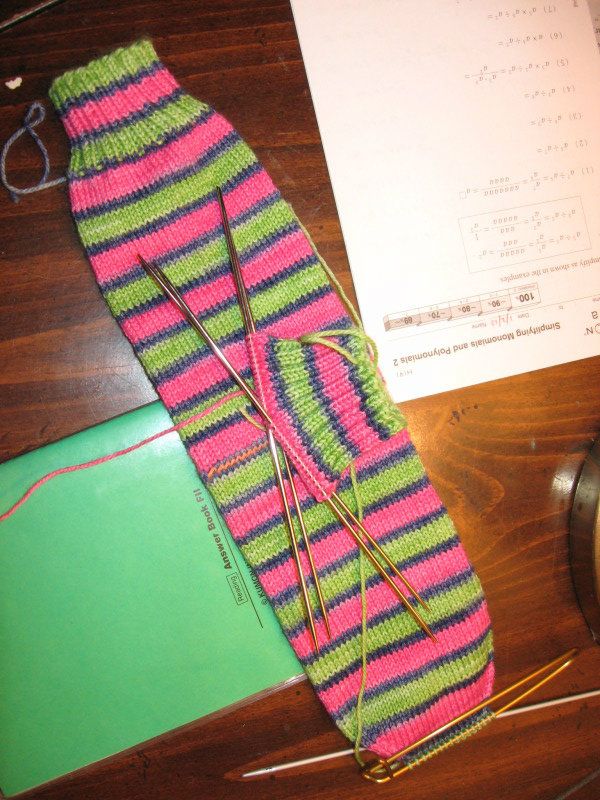 I hope I haven't blinded you with the brightness of my socks. The yarn is Biscotte & Cie  (go ahead and click that link. You don't want to miss seeing all the gorgeous yarn. Be sure to check out the Stitch Surfer socks. They are on my wish list.) in Hallucination A. The pattern is just the one I keep in my head. I'm planning an afterthought heel to keep those stripes in nice neat order. I really haven't had a lot of knitting time the past week or so. The Husband and N have been on vacation so I have been busy keeping them busy and out of trouble. I was fairly successful but it really took a bite out of my knitting time and completely over took my blogging. There was serious negotiating as far as computer time was concerned and I always was the one giving in. Hopefully now that N is back to school I will have a bit more time. The Husband goes back Monday and that is when we will return to regular life.
If you'd like to read more WIP Wednesday posts be sure to visit Tami's Amis blog.